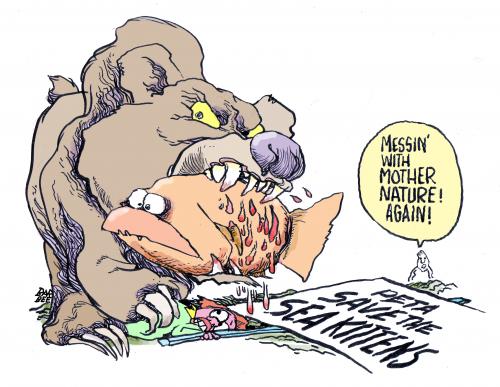 PETA wants animatronic groundhog
People For The Ethical Treatment of Animals (PETA) has called on authorities in Punxsutawney, Pennsylvania to replace Phil the groundhog with a robotic replica.
As part of the annual Groundhog Day tradition, if Punxsutawney Phil seemingly sees his shadow on February 2, there will be six more weeks of winter. If he does not, spring will come early, the St Petersberg Times reports.
Writing on an official PETA blog, Logan Scherer suggested "retiring Phil to a sanctuary and replacing him with an electronic groundhog".
"Phil is forced to be on display year round at the local library and is denied the ability to prepare for and enter yearly hibernation," he added. "Add to that the displeasure of large, screaming crowds, flashing lights of cameras, and human handling."
Bill Deeley of the Punxsutawney Groundhog Club replied: "I mean, come on, this is just crazy. Phil is being treated better than the average child in Pennsylvania.