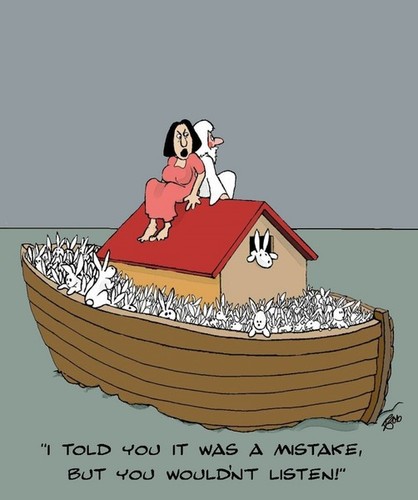 'Rabbit jumping' club launches in UK
A woman has launched what is claimed to be the UK's first ever rabbit jumping club.
Retired office worker and rabbit breeder Maureen Hoyle of Huddersfield, West Yorkshire was inspired to set up Rabbit Jumping UK after a visit to Sweden, The Seferm Post reports.
Hoyle said: "The rabbits love it. The rabbits are very agile and a lot of people are surprised by what they can do. The rabbits have to clear the jump without touching it.
"In more serious competitions the obstacle has a delicately balanced weight at the top which will fall if the rabbit makes contact. That will add a penalty to the rabbit's total time."
The competition is reportedly popular in Scandinavia, with world champions able to leap heights of up to three feet.