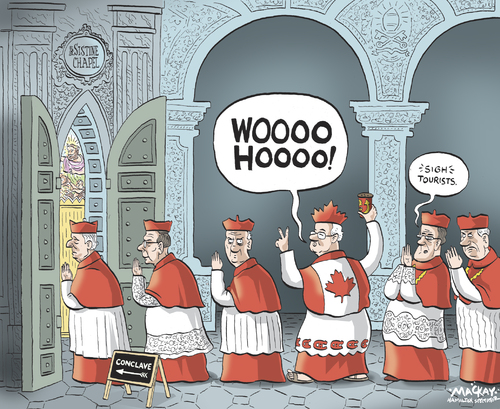 Vatican Illegally Downloads Porn
Although the Vatican is the only city state in the world with zero live births, this doesn't mean that the residents of this tiny country, that was granted independence by Benito Mussolini 84 years ago, don't see any sexually explicit shenanigans.

Security experts have recently found out that Holy See PCs were involved in some quite unholy practices, including downloading bondage, domination, sadism and masochism torrents. Undoubtedly, this doesn't mean that it's cardinals who are downloading BDSM porn. By the way, the content downloaded by the Vatican carries titles like "BDSM Sklavin Zuchtigung im Dunklen Hobbykeller teen fesselspiele", which actually sounds quite nasty even by German standards.

A lot of lay people work for the Vatican and therefore have access to PCs situated in the city. Nevertheless, this doesn't mean that cardinals are not downloading BDSM content. In fact, all the experts can say for now is that someone in Vatican City downloaded the works of Lea Lexis, Krissy Lynn, Tiffany Starr and Sheena Shaw, as well as such sitcoms as Touch, The Americans and The Neighbors.

According to the statistics, the downloads were tracked in the first 3 months of this year. The experts also point out that the Vatican doesn't have its own mobile carrier. In other words, we won't ever know whether Vatican residents accessed porn and torrent websites through mobile gear. The information gathered by the experts only covers unauthorized torrent downloads.

In the meanwhile, the industry observers note that after a series of particularly nasty scandals involving the church, it's a kind of comforting and even surprising to see the Vatican residents «simply" downloading lesbian and BDSM porn content.