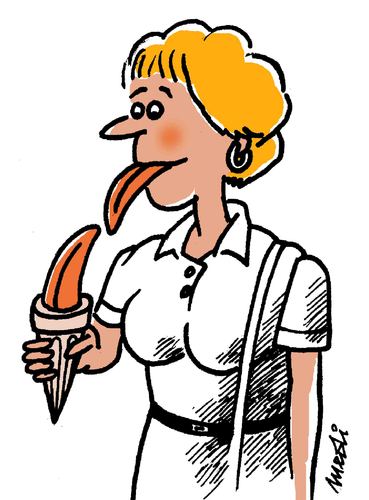 Popular ice cream shop puts up prices to deter customers
A German ice cream parlour has put up its prices in an attempt to deter customers.

Owner Niko Robert has been inundated with trade since he re-opened Hokey Pokey in March after the winter break, but the influx of customers has caused queues of up to 50 metres outside the shop, drawing complaints from neighbouring vendors.

The 32-year-old is worried he could be shut down if the crowds continue, and has hiked his prices in the hope that business will calm down, reports local newspaper Frankfurter Allgemeine Zeitung (via
The Local
).

The price of his ice cream has risen from €1.20 (£1.00) to €1.60 (£1.35) per scoop.

Robert told the paper that his main priority is to reduce business to an acceptable level to ensure that the shop is able to stay open.

He said: "The aim is not to make as much money as possible here."