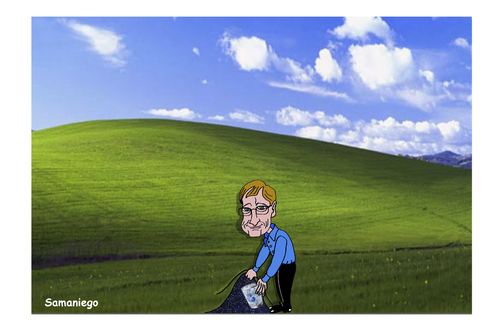 Microsoft May Backtrack on Its Touch Obsession
The suspicions of the industry observers are that Microsoft might have realized that the reason users don't want to move to Windows 8 is because of its inconvenient interface. When the software giant introduced Windows 8, it for some reason believed that in the middle of a recession, the users would splash out on an expensive touch screen. Therefore, in order to make sure they adopted this, Microsoft got rid of the classic start screen and forced people to search through mobile tiles. However, it now seems that the company didn't acknowledge that people may simply say "no" to the new OS. As a result, Windows 8 is not selling well at all.

The industry experts say that Windows Blue, also referred to as Windows 8.1, may backtrack on some of those stupid Microsoft novices. The rumors are that the upcoming update may bring the Start button back to the Windows desktop and provide people with the ability to bypass the Start screen entirely at boot.

Microsoft is currently still unsure about introducing the changes, but at least it is considering this option – this is a good sign anyway. If Microsoft kills both the Start button and disables the boot-to-desktop option by default in the next major Windows update, it will make absolute sense. The experts point out that businesses afraid of retraining costs or user backlash tend to purchase Windows 8 with a Windows 7 interface. There are more barriers to sale – for example, the fact that most people believe they need a touch screen to use Windows 8. In the meanwhile, Windows Blue is expected to come out later in 2013. Industry observers say that a public preview should arrive in or around June.