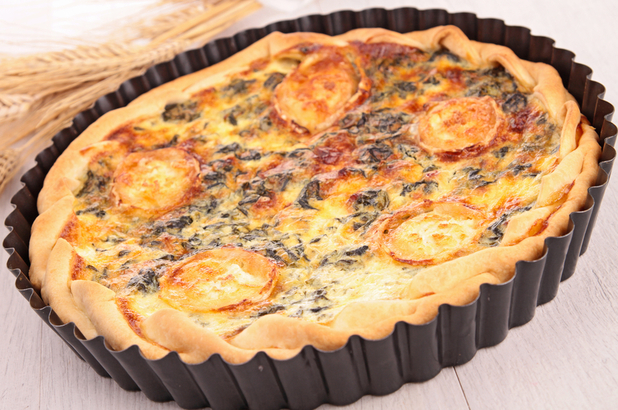 Woman guilty of assaulting police officer with a quiche
An Australian woman has been found guilty of assaulting a police officer with a quiche.
Franklin Jane Bugmy was found guilty of the offence after authorities said she struck constable James Wheatley with the quiche.
She allegedly also hit him with her pram at first.
The 41-year-old was reportedly angry about being given the wrong documents after she had been approached by police last year for an Apprehended Violence Order.
However the mother denied the charge and insisted she was just trying to protect her child.
Outside the court Ms Bugmy said: "They're saying I had room to move.
"I had no room to move. The quiche was thrown down to save my baby from tipping out of the pram."
But magistrate Geoffrey Dunlevy disagreed and said a police photograph showed she didn't have to hit the officer and the quiche had been thrown at him with a lot of power.
Bugmy will hear what her punishment is to be in three weeks' time.