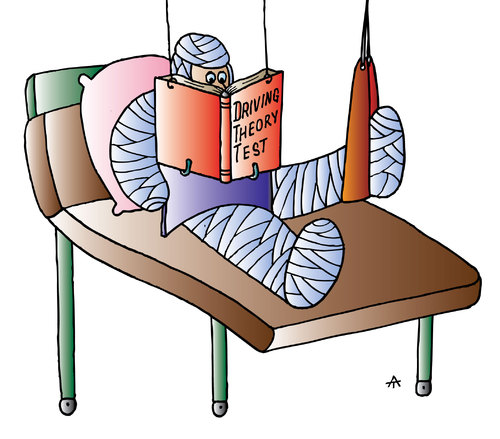 Man run down by his wife... twice
A New Zealand man is recovering from injuries after being run over by his wife -- twice, local media reported on Friday. Sandy Telford ran over her husband, Terry, as she backed down the driveway of their rural property in the Hawke's Bay region, 350 kilometres (220 miles) north-east of Wellington, the Dominion Post newspaper reported. Not realising what she had done, Telford then drove her car forward, running over him again.
Police said the woman was distraught and too upset to speak to them.
"We are treating it as an accident," a police spokesman told the newspaper.
Ambulance authorities said the husband suffered moderate head, chest and back injuries, but was "conscious and talking" after the incident.