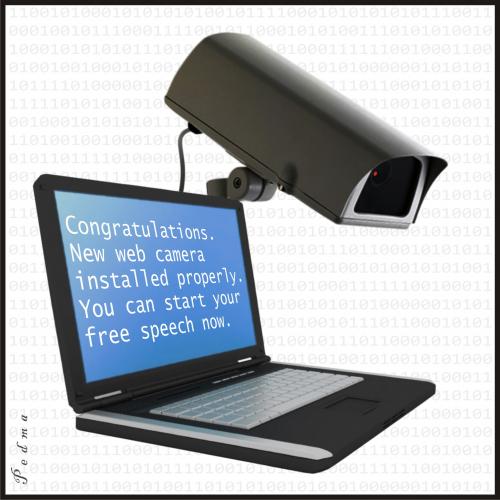 Parents angry over laptop spies
A US school has been accused of spying on its students by remotely activating cameras built into their laptops.
The case has outraged parents and pupils at Harriton High School in Philadelphia, reports Sky News.
Parents of one child have filed a lawsuit against the school district in Pennsylvania.
They say staff told them the camera on the school-issued laptop had caught their son doing something "inappropriate" at home.
"This laptop is part of our life 24/7, it is open all the time," said Karen Gotlieb, who has a daughter at the school.
"I just received an email from my daughter, who is very upset, saying 'Mum, I have that laptop open in my bedroom all the time, even when I'm changing'."
Pupils say they are horrified at the thought that staff could look into their home life and have started putting sticky-tape over the camera lens.
The school district says it will fight the lawsuit. It says cameras were only ever activated to track its 2,300 laptops if they were reported missing, lost or stolen.
"The security feature's capabilities were limited to taking a still image of the operator and the operator's screen," Superintendent Christopher McGinley said in a letter to parents.