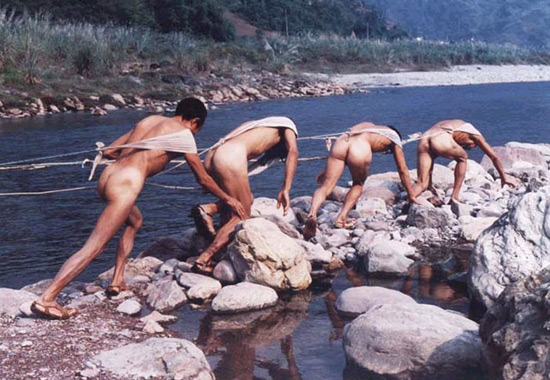 Adviser calls for naked boatmen return
A political adviser has called on a tourist zone in central China's Hubei Province to bring back its tradition of naked boatmen.
Vice secretary-general Yao Benzhi made the suggestion at the annual meeting of his Enshi Tujia and Miao Autonomous Prefecture Committee, Shanghai Daily reports.
According to Changjiang Time, Benzhi described the planned return as a restoration of local culture and a boost to tourism.
Some critics have accused Benzhi of pursuing money over dignity, but his plans received the backing of vice director of the Badong Tourism Bureau Xu Peng.
Workers originally hauled the transport barges in remote Badong without clothes because the fabric stopped them wading in the shallow water.
Captain of Shennongxi's boatman team Zhang Houfang, 44, said: "For thousands of years, we worked nude and never felt shame because it was the way we were."
He added that local boatmen are willing to work naked again, provided that they are paid accordingly.