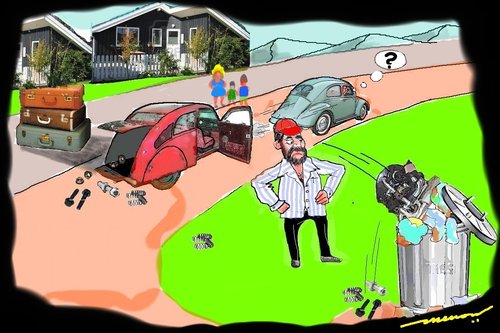 Man Drove Drunk With Kids Strapped To Car
Aaron Stefanski pleads guilty to four offences after driving with four kids strapped to his vehicle in Indiana.
A man has been sentenced to 18 months in home detention for driving drunk with his three young children and another girl strapped to the bonnet of his car.
Aaron Stefanski, 29, told a judge that he regretted putting his three children, aged four to six, and a neighbour's seven-year-old daughter on the bonnet of the car.
Police in Indiana, US, arrested Stefanski and the neighbour after an off-licence manager called emergency services when he saw the drunk man use a tow strap to secure the four children and drive away.
Stefanski pleaded guilty last month to three counts of neglect of a dependent and one count of operating a motor vehicle while intoxicated.
In return for his guilty plea, prosecutors dropped other charges including criminal recklessness.
The Journal Gazette reported that Stefanski told Judge Wendy Davis that he regretted his actions every minute of every day since his arrest on May 7.
"I let alcohol make the decision for me," he said.