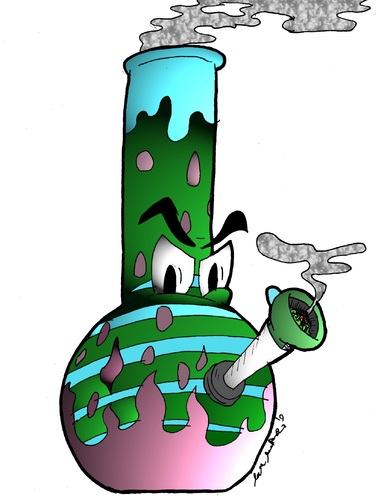 Man Accused of Assaulting Girlfriend Over Broken Bong
Girlfriend became "enraged" after she broke his bong, police say
A Florida man was arrested after allegedly assaulting his girlfriend for breaking his bong.
Police said Brandon Chviek, 20, was arguing with his girlfriend and became "enraged" after she broke his bong,
The Gainesville Sun reported
. Chviek allegedly pulled out a gun, hit he until she fell to the ground and choked her, Gainesville Police Department spokesman Officer Ben Tobias told the paper.
The girlfriend managed to escape the apartment and showed up at the local Sheriff's office with some bruises and scratches on her body, according to police.
Chviek, who police said had scratch marks on his face and neck, at first denied fighting with his girlfriend, according to police. Police said a search of his apartment turned up bullets and drug paraphernalia, but no gun.
Chviek was charged with domestic battery and strangulation, aggravated assault and possession of drug paraphernalia, the Gainesville Sun reported.