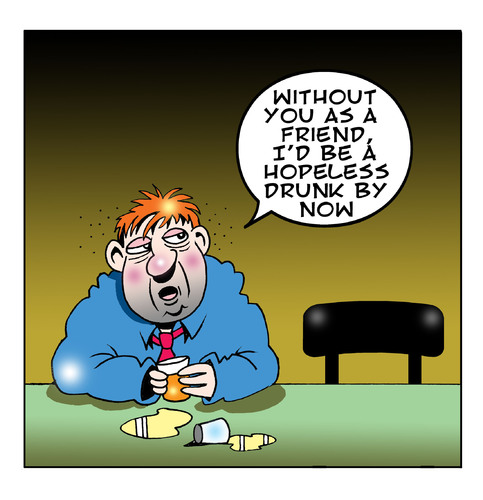 500,000 UK workers have hangovers each day
Over half a million Brits turn up for work each morning suffering from a hangover, it has been found.

A study by a drink awareness charity discovered the average person goes to work suffering from the effects of too much alcohol three times a month.
Once there, almost one in five admit struggling to keep on top of their workload and to making mistakes.
The survey of 1,000 people also found seven percent have even had to leave work early because of a hangover.
On the bright side, ft least if you reading this while hunched over your computer at work and vowing never to drink again you know you are not the only one, and you won't be next time either.
The study also revealed contradictory perceptions of drinking with nearly two thirds (60%) of respondents admitting they've joked about having a hangover with their colleague or boss, despite nine out of 10 people thinking that having a hangover at work is unacceptable (89%).
A spokesperson for Drinkaware, said: "Having a hangover at work doesn't just affect the person who has drunk to excess.

"With hundreds of thousands of people going to work every day after a heavy night, it impacts work productivity and even results in employees going home sick.