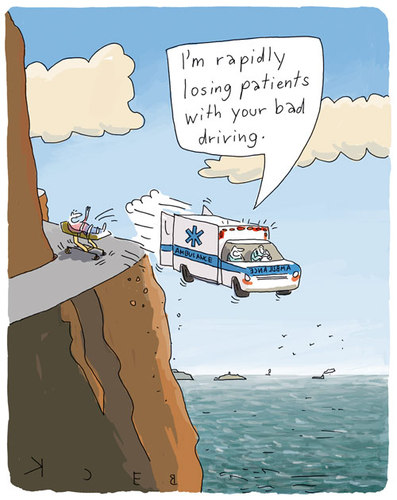 Learner driver flips
A British learner driver flipped her instructor's car on the second lesson.
The 20-year-old female driver - who had spent less than two hours in her Fiat 500 vehicle - accidentally locked the steering wheel to the right and stamped on the accelerator pedal as she left a junction, causing her to flip over into a garden gate.
The car landed on its roof but neither the instructor or learner were hurt.
Homeowner Dermot Dobson joked that it would be a ''long while'' before the pupil was ready for her test.
He said: "It's an unusual way to announce your arrival in front of someone's house on a Sunday morning but most astonishing is how such a small car can accelerate so quickly."