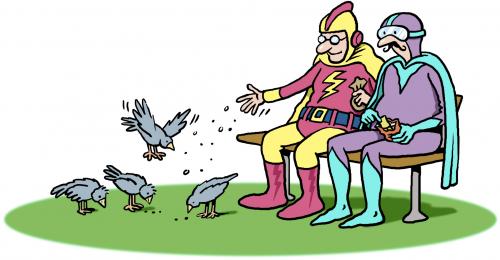 OAP knocks burglar flying
A British pensioner sent a burglar flying when she caught him in her living room and delivered an "almighty" punch.
Joan Permenter, 79, sent 6ft Luke Clay to the floor when she saw him and his brother Lee were trying to make off with her possessions.
The criminals, aged 21 and 25, fled in terror but the tough OAP gave chase.
She said: "I'd do it again. I'm afraid of no one."