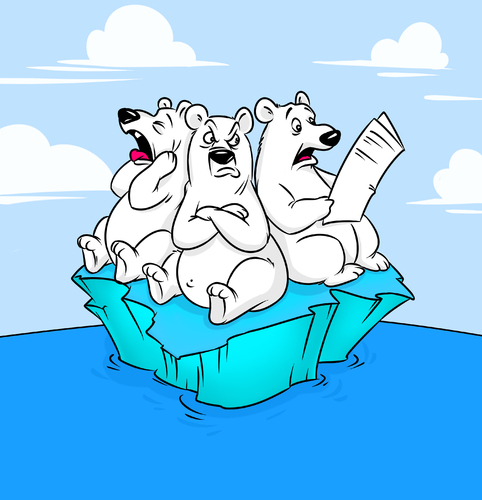 Antarctica Beat Hundred Countries on Internet Front
Many people know that the CIA World Factbook is a really useful resource for those who want to discover information about places they've never been. Experts of TechEye recently found themselves on a page which compares different countries' Internet hosts. The interesting thing is that Antarctica – which is not even a country – takes 139th place out of 233 entries.
As you know, Antarctica is populated mainly by scientists from different countries. However, it turned out that it has a total of 7,764 hosts, which is far outranking many countries, like Jamaica, Cuba and the Democratic Republic of Congo. This figure is far outnumbering Nigeria with a very large population, which takes only 169th place, as well as Afghanistan, Iraq and the Falkland Islands, too. In addition, Antarctica is also ahead of the Isle of Man and even way ahead of the Vatican.

In the meanwhile, the top 5 of the hosts chart includes the United States (505,000,000), Japan, Brazil, Italy and China. It is also interesting that Poland, Argentina and Canada are ahead of the United Kingdom (8,107,000). India, having a population of 1.2 billion people, only has 6,746,000 Internet hosts, while China, with a similar population, can boast 20,602,000 of them.