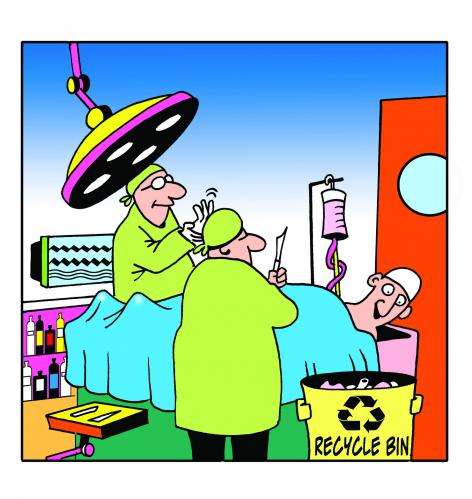 OAP Sea Rescue After Trying To Retrieve Bin
A pensioner has been rescued in a dinghy off the Welsh coast after trying to bring back a washed away wheelie bin.
The 81-year-old adventurer, who lives in Red Wharf Bay in North Wales, saw his neighbour's wheelie bin get swept out to sea in unusually high tides on Friday.
The man set off in pursuit of the floating bin in a rubber dinghy and lashed it to the side of his flimsy vessel.
But strong winds overpowered the plucky rower and his boat was blown out to sea.
The coastguard was alerted and a lifeboat was launched from The Royal National Lifeboat Institution (RNLI) Moelfre, further up the coast.
When the lifeboat reached the man his boat was filling with sea water and the crew discovered he was not wearing a life vest or any waterproofs.
He was treated on shore for mild hypothermia and taken to hospital at Ysbyty Gwynedd in Bangor for further treatment.
Dave Massey from the Moelfre lifeboat station said: "Everyone at the Moelfre lifeboat station wishes the gentleman a speedy recovery.
"The volunteer lifeboat crews at Moelfre have dealt with a wide variety of emergency calls over the years but I am sure that this is the first time we have been involved in towing in a wheelie bin."
When the wheelie bin was towed ashore it was found to be still half full of rubbish.