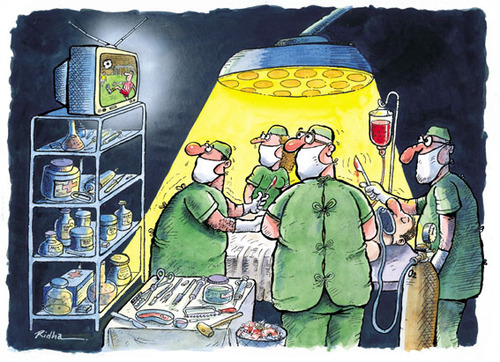 Referee Books Dying Footballer For Diving
A football referee gave a yellow card to a player for diving - only to find moments later he had actually collapsed and died.
Goran Tunjic was playing for Croatian side Mladost when he fell to the ground in the 35th minute of the match against rivals Hrvatski Sokola.
The referee had warned the teams before the match that he would not tolerate any diving or over-the-top behaviour.
After seeing 32-year-old Mr Tunjic lying on the ground, he marched across the pitch to wave a yellow card at him.
But it was not until other players gathered around him that they realised he was not faking it.
The referee immediately saw that he had made a mistake and called for medics.
Mr Tunjic was taken to hospital where he was declared dead on arrival.
Doctors said he had died on the pitch from a massive heart attack.
"Doctors tried to help him, but there was nothing they could do," a team spokesman said of the player, who had no previous medical problems.
"He just fell dead on the spot."
The game was abandoned with the score remaining 0-0.